---
Elmore_James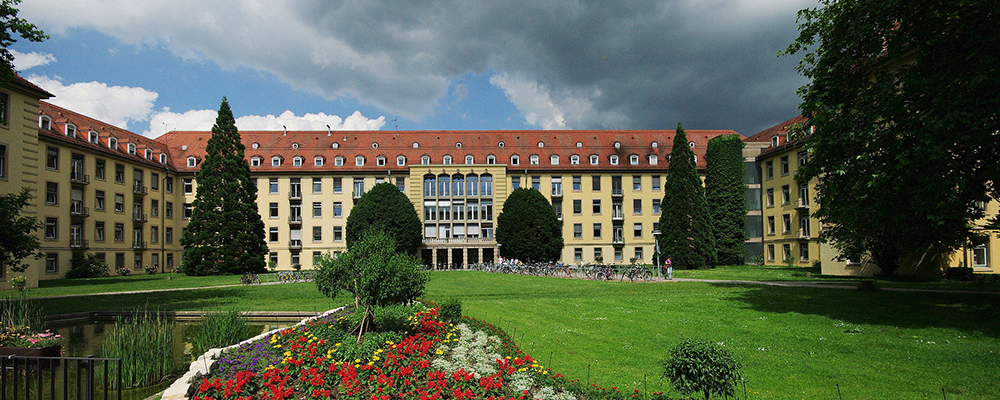 Client Profile | The Vision of the University of Freiburg, Germany
European universities particularly in the United Kingdom, are awakening to the benefit of establishing US alumni associations to build networking connections, raise money, and increase the value of the degree. The fundraising implications are particularly impressive and were illustrated recently when the Tate Modern in London established the Tate Americas Foundation and raised millions (their 2015 IRS form 990 reports $21,847,964. in contributions).
The University of Freiburg in the Black Forest of Germany has worked with Constellation to build a US alumni program that now has staffing and an office in the German Mission near the United Nations in New York City. They have been one of our more inspiring clients in terms of their ambition and shining vision for their role in global education.
Officially called Albert-Ludwigs-Universitaet Freiburg, "Uni-Freiburg" has 24,000 students, 2,000 faculty and staff and consistently rates among the top 100 universities globally. It is largely funded by the German state of Baden-Württemberg. Tuition is free for both EU and non-EU students except for a small administrative fee each year
Uni-Freiburg was founded more than 550 years ago, but that makes it only the fifth oldest university in Germany. It has a long history of teaching across sciences and humanities and has a solid reputationas one of Germany's elite universities worldwide. The student body comprises 120 different nationalities. International students make up 16 % per cent of the total.
In December we were present when Freiburg hosted its third annual North America alumni holiday dinner at the Princeton Club in Manhattan. It was a singular experience to be at that event. Perhaps Americans take for granted the incredible influence our country has on others, notably Germany. Germans marveled at America's election and then reelection of Barack Obama. They now marvel at the election of Donald Trump, an outcome with a notably different national direction.
At the same time, Germans marvel at their own recent national parliamentary election that awarded 94 seats to the far-right, nationalist Alternative for Germany party. But instead of being paralyzed and perplexed, the Germans at the Princeton Club wanted to take what the world has become and move forward to make it better.
At the event Freiburg's Rector, Dr. Hans-Jochen Schiewer, announced a $600,000 grant from the Max Kade Foundation to support University College. University College is a newly opened English-language liberal arts college in the American mode that is located in Freiburg. Special note to American parents of school-aged children: except for a recent 1,500 euro fee for non-EU students, University College is free to attend.
It is heartening that the traditional study abroad idea has evolved from a tourist experience. While nationalistic barriers are going up all over the world, the speakers from the December Freiburg event described that students who study abroad today make their decision based on the opportunity to address shared global challenges. And while the US is turning away from the concept of a liberal arts education, Freiburg has embraced it with a new teaching facility that is attracting serious supporting funds.
In his Princeton Club remarks Rector Schiewer described the depressing challenge of having years of structured, methodical scientific research undercut by the polemic that discounts scientific result and argues it is the scientist's opinion. In Rector Schiewer's view, now is the time for scientists to earn their place by regaining trust. Results count and Germany is ready to take the lead. He cited the example of airborne wind energy, the international conference for which was just hosted by Freiburg in October. Do what you must with your immigration policy, but several hundred meters above the earth the wind is always blowing. A kite can harvest twice the electrical output from wind than can a turbine located on the ground.
Donors are always looking for vision – that is what makes the difference in their philanthropic decisions and their involvement as volunteer leaders in nonprofits. For us, our client relationship with the University of Freiburg has raised the stakes on what it means to have vision.