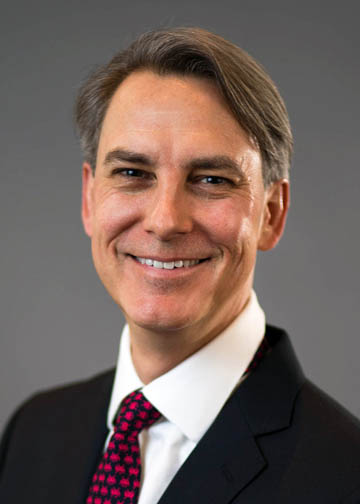 Chris Cloud
Elmore_James
Founding Member
Tel: 646.596.3607
Email: chris@constellationadvancement.com
---
Specialist Expertise
Executive fund-raising counsel, board development
Specialty campaign structures with branding and communications considerations
Interim chief development officer
Chris is one of a handful of fund-raising professionals with senior-level experience in both higher education and healthcare. Supported by a background in law, he served as strategic fund-raising counsel for organizations dealing with special governance issues including The Theodore Roosevelt Presidential Library, The Cooper Union, The City University of New York, and the College of New Rochelle. He has been the interim chief development officer at eight different organizations for over six years of his career.
Chris holds a BA degree from Florida State University, an MBA degree from Rollins College, and a JD degree from Tulane University Law School. Before consulting, Chris served as the Vice President for College Advancement at Baruch College/CUNY. At Baruch, he was responsible for all aspects of fundraising, alumni relations, government relations, public relations, marketing, and communications in an office of 35 people with an annual departmental budget of $5.3 million. Chris remains affiliated with Baruch as an adjunct professor for the Marxe School of Public Affairs where he teaches courses in fundraising.
Also before a career in consultancy, Chris raised tens of millions of dollars in major gifts and ran a division of fund-raising programs at the joint office of New York-Presbyterian Hospital and Weill Cornell Medical College. Chris was responsible for restructuring the annual giving programs to create a pipeline of major gifts donors to fuel two, concurrent campaigns, a $750 million campaign at the medical college, and a $1 billion campaign at the hospital. Chris was one of the chief architects making the 120-person joint fund-raising office compliant with the Health Insurance Portability and Accountability Act (HIPAA).
Early in his career, Chris was a litigation attorney with Capriano, Lichtman and Flach, 80 Wall Street, New York. Licensed in New York, Pennsylvania, Massachusetts, and Washington DC, Chris litigated in the five boroughs of New York, arguing appeals and trying cases to verdict in state and federal courts including the Second Circuit and the United States Supreme Court. During that time, he represented many non-profit organizations including the Archdiocese of New York and many of its agencies.
---