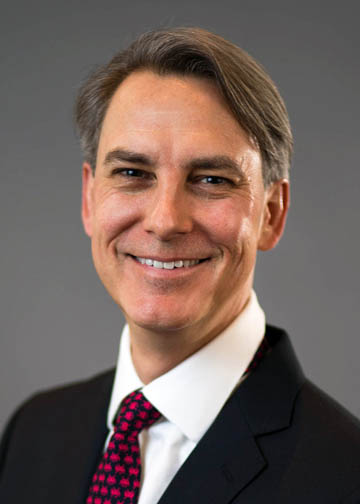 Chris Cloud
Elmore_James
Founding Member
Tel: 
646.596.3607

Email: 
c
hris@constellationadvancement.com
---
Specialist Expertise
Interim development office leadership
Specialty campaign structures with branding and communications considerations
Chris is one of a handful of fund raising professionals with senior level experience in both higher education and healthcare. His specialty is serving as an interim leader of development offices. He's been the interim leader at The Cooper Union, the New-York Historical Society and a number of schools within the City University of New York (CUNY) system.
He holds a BA degree from the Florida State University, an MBA degree from Rollins College, and a JD degree from Tulane University Law School. Chris previously served as the Vice President for College Advancement at Baruch College/CUNY. At Baruch he was responsible for all aspects of fund raising, alumni relations, government relations, public relations, marketing and communications in an office of 35 people with an annual departmental budget of $5.3 million. His team re-branded the college website, re-branded the "17 Lex Society" leadership giving program, and formulated a $150-million campaign initiative.
In October, 2007 Baruch won the CASE Gold Award for the 75th anniversary celebration of the student newspaper. In June, 2008 Baruch won the 2008 CASE-Wealth Engine Award for Educational Fund Raising in the category of Overall Improvement. In September, 2008 Crain's New York Business distinguished Baruch as among the best university fund raisers in New York City. Chris remains affiliated with Baruch as an adjunct professor for the School of Public Affairs where he teaches courses in fund raising. Before Baruch College/CUNY, Chris raised tens of millions of dollars in major gifts and ran a division of fund raising programs at the joint office of New York-Presbyterian Hospital and Weill Cornell Medical College. Chris was responsible for restructuring the annual giving programs to create a pipeline of major gifts donors to fuel two, concurrent campaigns, a $750 million campaign at the medical college and a $1 billion campaign at the hospital. Chris was one of the chief architects making the 120-person joint fund raising office compliant with the Health Insurance Portability and Accountability Act (HIPAA).
Prior to embarking on a career in fund raising, Chris was a litigation attorney with Capriano, Lichtman and Flach, 80 Wall Street, New York. Licensed in New York, Pennsylvania, Massachusetts and Washington DC, Chris litigated in the five boroughs of New York, arguing appeals and trying cases to verdict in state and federal courts. During this time he represented many non-profit organizations including the Archdiocese of New York and many of its agencies.
---