Strategic Fundraising For Non-Profit Organizations
Constellation Advancement is a boutique consultancy firm that provides professional advice and hands-on help for your non-profit organization. We counsel about how to raise money and best manage your institutional advancement function with reliable revenue results and rational expenses.
Constellation is made up of nonprofit vice presidents who later turned to consultancy. We understand your challenges. We respect your hard work. We are not talking heads who disappear at the end of the day. We give you a real sense of value and partnership. We use hands-on approaches that improve effectiveness and bottom-line numbers.
The challenges of the world since COVID are like nothing we have seen.  Employment markets are disrupted, economies are fitful, feasibility studies have changed, and outreach is different. We were in the trenches during 9/11 and the Great Recession. We understand crisis environment fundraising. We can help you with the new challenges of the day. We furnish insight based on industry best practices. We design muscular, productive weekly outreach meetings that drive results. We also counsel about restructuring and even merger scenarios.
At Constellation, we like to say that your mission is our mission.
An organized fundraising campaign can change the fortunes of a non-profit for the best. Campaigns raise all the sights of a non-profit, from strategic planning to marketing to revenue and even to human resources and the ability to inspire and retain good employees.
Grateful patient fundraising programs offer the most effective way for providers to find resource for leading-edge technology, and the latest in patient care and comfort.
Using targeted research and personal outreach campaigns, we have helped dozens of non-profits find board members to improve their giving cultures and governance sophistication.
Studies estimate that over the next thirty years charities will receive between $6 and $25 trillion in donations from the charitable estate plans of donors. The consultants at Constellation Advancement know that, overwhelmingly, the charities that will benefit from this most will have donor-centric gift planning programs that ask for estate gifts.
Non-profit boards and executive directors are often troubled by a sense that their development office generates a lot of activity, but not enough tangible outcomes.
We have specific experience and expertise working with foreign organizations that want to organize constituents and raise money in the United States.
We specialize in providing interim leadership for your development office, as well as outsourced services like grant writing, research, database work, and other functions.
Focus on Fundraising
Elmore_James
The Post-Covid Face of Fundraising Feasibility and Planning Studies By Dave Gallagher COVID-19 changed many things, including the ground rules for feasibility and planning studies for fundraising campaigns. Based on what we...
An exceptional team offering unrivaled expertise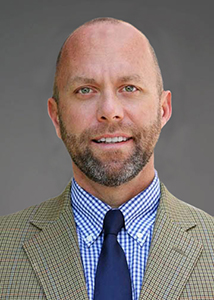 Dave Gallagher
Campaign design and feasibility
Driving campaigns to goal
Dave Gallagher comes to Constellation from Harvest Fund Raising Counsel, Inc., the fundraising services firm he founded in 2005. Known and respected widely in the United States as one of the top talents in campaign execution and management, Dave serves a wide range of clients, including The United States Holocaust Memorial Museum, Weitzman National Museum of American Jewish History, American Jewish University, National Center for Civil & Human Rights, St. Louis University, Baruch College, University and Albany, SUNY Cortland College, Rowan University, Goodwill Industries International, and Bard College at Simon's Rock.
...Read More