Healthcare Fundraising and Grateful Patient Programs
Grateful patient fundraising is a specialty at Constellation. Our members have notable hospital credentials: NewYork-Presbyterian Hospital, Yale-New Haven Hospital, Princeton Healthcare System, Gunderson Lutheran Healthcare Foundation, and others.
Grateful patient fundraising is a strategy employed by healthcare institutions to reach out to patients who have enjoyed positive experiences with the organization. There are high levels of emotional connection, a core sense of support, and increased philanthropic giving that often comes with goodwill. Typically, there is not only a greater baseline donor engagement but also higher levels of retention from grateful patients.
Healthcare fundraising has a special dynamic, specific privacy concerns, and specialized approaches. Physician engagement and involvement are crucial to help explain the latest medical advances and advocate for why they are important. We have experience building grateful patient programs at some of the biggest hospitals in the country.
We will achieve this by:
Using informal and formal engagement strategies
Approaching physicians on a footing that encourages their fundraising partnership
Transcending the challenging environments of HPAA.
Who to Contact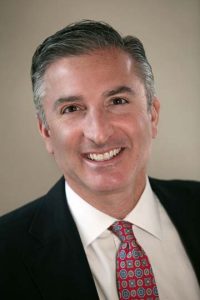 Jay Angeletti
Tel: 917.584.9920
Email: jay@constellationadvancement.com
---
Jay has created grateful patient programs in some of the biggest hospitals in the country. Contact Jay today to find out how we can help you with the challenges you are finding.